How To Get Over The Fear Of Failure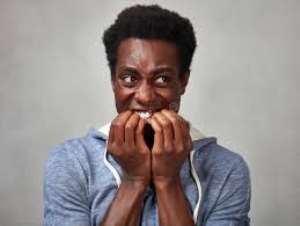 How to Stop Living in Fear
If you are afraid of failure, you might be uncomfortable setting goals
But goals help us define where we want to go in life. Without goals, we have no sure destination.
Many experts recommend visualization
as a powerful tool for goal setting. Imagining how life will be after you've reached your goal is a great motivator to keep you moving forward.
However, visualization might produce the opposite results in people who have a fear of failure. Research shows that people who have a fear of failure were often left in a strong negative mood after being asked to visualize goals and goal attainment.
So, what can you do instead?
Start by setting a few small goals
. These should be goals that are slightly, but not overwhelmingly, challenging. Think of these goals as "early wins" that are designed to help boost your confidence.
For example, if you've been too afraid to talk to the new department head (who has the power to give you the promotion you want), then make that your first goal. Plan to stop by her office during the next week to introduce yourself.
Or, imagine that you've dreamed of returning to school to get your MBA, but you're convinced that you're not smart enough to be accepted into business school. Set a goal to talk with a school counselor or admissions officer to see what's required for admission.
Try to make your goals tiny steps on the route to much bigger goals. Don't focus on the end picture: getting the promotion, or graduating with an MBA. Just focus on the next step: introducing yourself to the department head, and talking to an admissions officer. That's it.
Taking one small step at a time will help build your confidence, keep you moving forward, and prevent you from getting overwhelmed with visions of your final goal.
Warning:
Sometimes, being afraid of failure can be a symptom of a more serious mental health condition. Negative thinking can cause severe health problems and, in extreme cases, death. While these techniques have been shown to have a positive effect on reducing stress, they are for guidance only, and readers should take the advice of suitably qualified health professionals if they have any concerns over related illnesses or if negative thoughts are causing significant or persistent unhappiness. Health professionals should also be consulted before any major change in diet or levels of exercise.