2010 FIFA World Cup South Africa™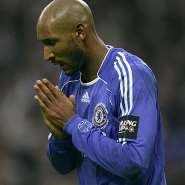 Nicolas Anelka has said the France squad was united in their decision not to train after he was sent home from the World Cup in disgrace. The Chelsea striker, who described the atmosphere within th ...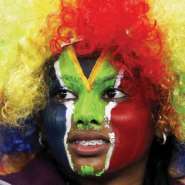 The English media will never let the world forget the visual, which the officiating referee missed, of Diego Maradona's infamous 'hand of God' goal which he scored against England. They w ...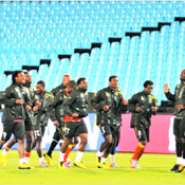 By: Kofi Owusu Aduonum Some members of the Black Stars at trainning during the South Africa 2010 World Cup A quarter-final finish at the World Cup has culminated in Ghana gaining nine places in ...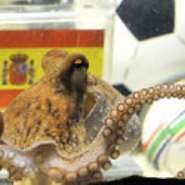 With Kofi Owusu Aduonum Octopus Paul Paul the octopus, who became a pop culture sensation by correctly predicting the outcome of as many World Cup matches as he has legs — all seven of Germany's g ...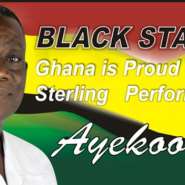 The Office of President Mills has released a poster of him congratulating the Black Stars for their bold campaign in the World Cup in South Africa, where there exited at the quarter final st ...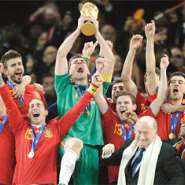 For the umpteenth time, the prediction of Paul the psychic octopus has come to pass, as Spain whipped the Netherlands 1-0 to win the 19th FIFA World Cup in South Africa. To intense media interest ...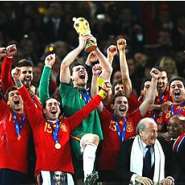 E.Sports Executive Producer and Anchor, Yaw Ampofo-Ankrah was among the 84,100 crowd that witnessed the 2010 Fifa World Cup Final between Holland and Spain and shares his thoughts on a recor ...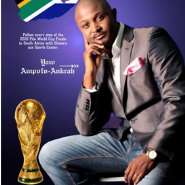 E.Sports Executive Producer and Anchor, Yaw Ampofo-Ankrah, is in South Africa for the just ended 2010 Fifa World Cup won by Spain. He examines the role that facts and statistics played in So ...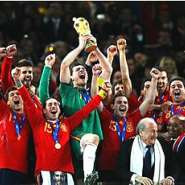 A well struck screamer by Iniesta ensured that Spain wipe off the tag of perennial under achievers to win their first ever World Cup, beating a plucky Netherlands side in extra time. It w ...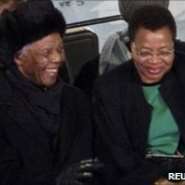 Nelson Mandela has enjoyed a thunderous greeting from thousands of fans at the World Cup closing ceremony. The former South African president flashed his famous smile as he was driven acr ...
Round of 16 (Knockout Matches)
| | | | |
| --- | --- | --- | --- |
| 6/26/2010 | URY | 2-1 | KOR |
| 6/26/2010 | USA | 1-2 | GHA |
| 6/27/2010 | DEU | 4-1 | GBR |
| 6/27/2010 | ARG | 3-1 | MEX |
| 6/28/2010 | NLD | 2-1 | SVK |
| 6/28/2010 | BRA | 3-0 | CHL |
| 6/29/2010 | PRY | 0-0 | JPN |
| 6/29/2010 | ESP | 1-0 | PRT |
Quarter-finals (Knockout Matches)
| | | | |
| --- | --- | --- | --- |
| 7/2/2010 | NLD | 2-1 | BRA |
| 7/2/2010 | URY | 1-1 | GHA |
| 7/3/2010 | ARG | 0-4 | DEU |
| 7/3/2010 | PRY | 0-1 | ESP |
Semi-finals (Knockout Matches)
| | | | |
| --- | --- | --- | --- |
| 7/6/2010 | URY | 2-3 | NLD |
| 7/7/2010 | DEU | 0-1 | ESP |
Third place (Knockout Matches)
| | | | |
| --- | --- | --- | --- |
| 7/10/2010 | URY | 2-3 | DEU |
Final (Knockout Matches)
| | | | |
| --- | --- | --- | --- |
| 7/11/2010 | NLD | 0-1 | ESP |