How to Protect Your Data While Traveling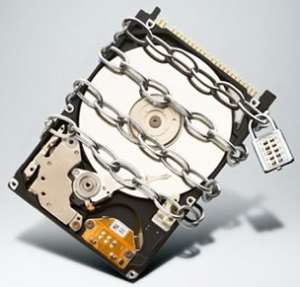 How do you protect your data while traveling? Chances are, when going on a trip (yes, even while on vacation), you will have your laptop with you or even a smartphone or tablet PC to allow you easy access to work files and emails.
And with technology being where it is these days, it's quite easy for travelers to get Wi-Fi or internet access while traveling. Airports, hotels, malls, and other public venues are now hotspots that provide instant Web access. But then again you have to ask yourself: Doesn't the convenience come with a price? Are you in fact, putting your business or personal data at risk?
The simple answer to this is yes. You have to remember that the public hotspot you are currently using is also being utilized by many other individuals. And if someone with malicious intent attempts to hack or gain access to any of the data being sent over the wireless network, he could certainly do so. Further, constantly bringing your laptop with you obviously puts you at risk for theft.
To lessen the chances of losing data or falling victim to hackers, here are some tips to help protect your data while traveling:
• Keep your laptop closely guarded. Laptops are portable, and therefore thin and light, and basically, easy to get from right under your nose. To physically safeguard your laptop from thieves, nothing works better than making sure it's close to you at all times. If you feel the need to sleep while in trains or public transports, put your laptop in its designated bag first and then wrap the bag's strap around your arm.
• Avoid using public networks when transmitting sensitive information. This rule applies even when you're not on the road and you're simply accessing the web through a coffee shop or from your hotel room.
• Use encryption technology. If using Wi-Fi in public can't be avoided or even if you use it sparingly, it's always best to use protection that deters hackers from infiltrating your system. This is especially necessary if you are constantly handling sensitive or confidential information. With the use of effective encryption technology, data loss can be avoided.
• Use anti-virus and anti-spyware tools. Viruses, spyware, and other malware wreak havoc on any PC or laptop, sometimes causing it to slow down drastically, or worse, wiping off files and important documents. Stop such infiltrations by installing protection on your laptop particularly when you're not confident of the security of your internet access.
• Use online backup and storage. When you know that your important files and data are being automatically and regularly backed up, you can always rest easy knowing that whatever happens, you won't ever have to deal with the consequences of data loss.
The risks of viruses, theft, hacking, and consequently data loss, are unavoidable for those who travel often or even just occasionally. But if you put in the necessary precautions to protect your data such as installing security tools or using online backup solutions, you should have little to worry about.
Now the question is, how can put all these procedures in to place so we can be safe? Just contact ITX SYSTEMS and you shall be SAFE where ever you go.
Call us on : 00233 242639297 or 00233 205317582
Visit us on : www.itxsystems.webs.com