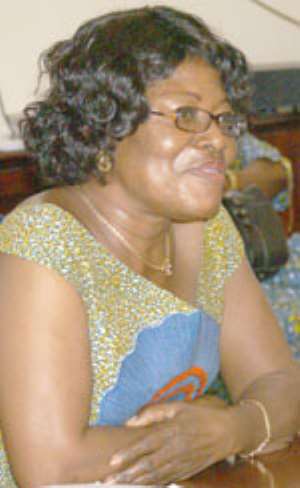 The Central Regional Minister, Ms. Ama Benyiwa Doe, has re-echoed ruling National Democratic Congress (NDC) government's commitment to continue supporting Zoomlion to help rid the the country of filth.
Speaking at the opening of a three-day workshop, organised by Zoomlion for its sanitation guards in the Central Region at Cape Coast on Tuesday, Ms. Benyiwa Doe explained that the Zoomlion guards concept, which came out of the National Youth Employment Programme (NYEP), would be sustained and improved to ensure environmental sanitation.
She said over 1,740 guards had been recruited by Zoomlion across the country, since it began operations, and called on the guards to double their efforts to meet President John Evans Atta Mills' 100 days promise of ridding the cities of filth.
The Cape Coast Metropolitan Assembly Coordinating Director, Mr. Peter K. Dery, who chaired the function, appealed to the guards to take the workshop seriously, because it was organised to sharpen their skills in waste management.
He said the Zoomlion guards should also educate the public on the need to keep clean environments.
The Central Regional Supervisor of Zoomlion, Mrs. Rhoda Donkor, said the workshop was organised for the sanitation guards to keep them abreast with current trends of waste management.