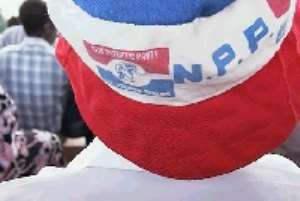 The Greater Accra Regional Secretariat of the ruling New Patriotic Party has called for cessation of all intra-party hostilities as it has the potency of upsetting the agenda to retain power in Elections 2008.
Speaking at a news conference, the Greater Accra Regional Chairman of the NPP, Mr Sammy Crabbe said that propelling perceived intra-party differences in the media would create doubt in the minds of our teeming supporters, especially those in the hinterland.
He urged Regional, Constituency, Polling Station Executives and Members of Parliament to be circumspect in comments they make against each other to maintain unity within the party.
He said the region would be forced to hold people personally responsible when their comments created tensions and marred the cordial and peaceful relationships that had existed within the party.
"I would be ready to apologise to any individual or group of person if my attention is drawn to any administrative mishap for the sake of building a strong party capable of wining power in December next year, others should also come out and apologise to people they might have wronged," he stressed.
Mr Crabbe appealed to media houses affiliated to the NPP to desist from scandalizing party officials, adding, "Your actions and inactions is destroying party organization."
He noted that the overall interest of the regional executives was to create an enabling and conducive atmosphere for the party to retain all parliamentary seats won in 2004 and capture more seats especially those we lost marginally.
These are laudable agenda, especially for our sitting MPs who had intentions of running again, as well as individuals who had natured parliamentary ambitions for quite some time now to propel themselves.
The platform that the region is creating is for all NPP members to explore and utilize for the benefit of the party.
Source: GNA