Former GFA Communications Directors Claims GFA Elections May Head To A Run-Off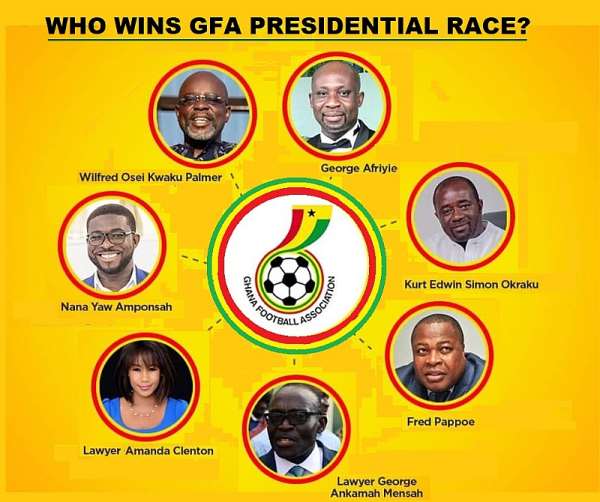 Bankroller of Kpando Heart of Lions, Randy Abbey, beleives the GFA Presidential elections could be decided via a second-round vote.
The Normalization Committee of the Ghana Football Association have announced that 7 people had made their intentions known to run for Ghana football's most important office which includes, Wilfried Osei, George Afriyie, Nana Yaw Amponsah, Kurt Okraku, Amanda Clinton, and George Ankomah Mensah.
However, the former Ghana FA Communications Director says even though some of the candidates may fall by the wayside after the vetting, the people who will make it to the polls will make the contest a very keen one.
"I see a very close contest and I have said that if all the candidates are approved to contest the elections, I do not see it being decided in the first round," Mr Abbey told the press at the launch of Kurt Okraku's manifesto.
"I do not see any disqualifications too but then, there is a vetting process and it is after that point that you can then say that this number of people will go for the election. There could be those who will pull out.
"Thus, in that situation, I see about four candidates who are strong enough to deny one person of a first-round victory."
Abbey added that, in such a case, the second round could be determined by things like a scramble for delegates and possible trade-offs and these elements could make even the smallest of margins extremely important in determining the winner of the polls.
The elections will take place on October 25 with the swearing-in of a new Executive Council and the President set for the same day.
Samuel Ekow Amoasi Appiah
Sports Journalist