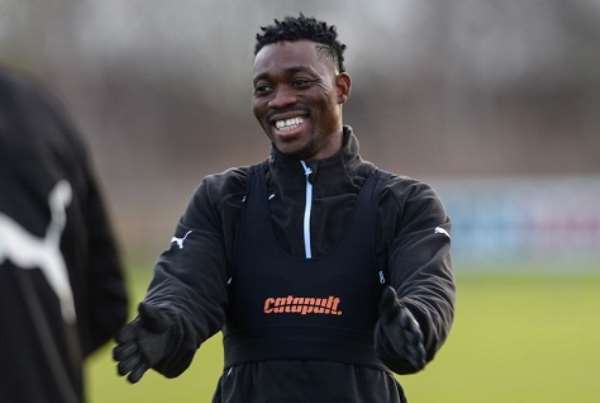 Ghana winger, Christian Atsu has expressed satisfaction with his new role handed him by Newcastle boss, Steve Bruce.
The 27-year-old played an insignificant role at the St James Park last season but has remained an integral part of the side having convinced his manager with his performances.
According to the former Chelsea and FC Porto man, he enjoyed the role offered to him by the new manager as he has been deployed further up the field.
"I'm playing a bit further up the field under the new manager, and I'm happy about that," said the 27-year-old, preparing for Saturday's Premier League game at Liverpool.
He admitted that the role fits into his style of play which helps him to press the opponents and ready to capitalise on their mistakes as has been advised by his manager.
"I think it suits the way I play. The manager has said he really wants me to press defenders, and I think that suits me. I think it will help me create things, because if the opposition lose the ball, I'm already in front of it, and that makes it easier to get forward and attack. Hopefully, that will mean I'm assisting more.
"I think this is going to be an important season for me. I have been here for four years now. I've had some good times and played some good games, but I still don't really think people have been able to see the best of me, certainly not on a consistent basis."