AWCON 2018: 'We Will Give Ghana A Tough Match' - Mali Coach Houssein Saloum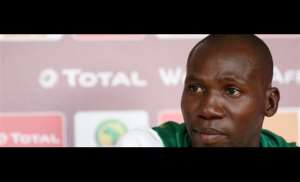 Houssein Saloum, head coach of Mali has insisted that he will give the Black Queens a tough game in their second Group A to be played in Accra.
Les Aiglonnes will be hoping to bounce back to winning ways after a 2-1 defeat to Cameroon on the opening day.
But coach Saloum is assuring all and sundry that they have corrected all mistakes and ready to show a strong fist for the match,
''The previous game is gone and we have learnt from it. We went back to the drawing board and have been working hard ahead of the next game,'' he said at the pre-match conference.
''The Cameroonians were good but we were fatigued before the game and though we were on top, everything just turned against us.
''We have worked on it at training and we are looking forward to the Ghana game.
''We have learnt our lesson and the game against Ghana will be very tough for us because anything short of a victory and we become the first team to exit the competition and that will not be good for our image. So we know what is at stake and how to tackle it.
''We have so much respect for the Ghana team and expect a tough game. We will give them a good match a sell a great game to the fans and the rest of Africa come tomorrow.''
The Black Queens won their opening against Algeria by a lone goal on Saaturday.