4 Garrison Officers Mess Squash Club To Mark World Squash Day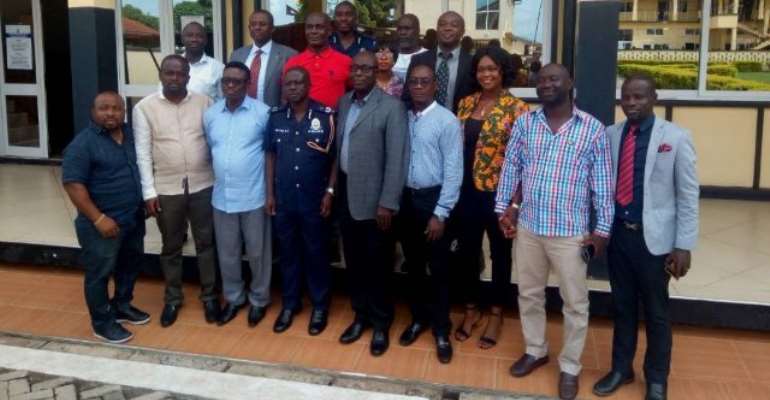 The 4 Garrison Officers Mess Squash Club in Kumasi will commemorate this year's World Squash Day, to be climaxed by a competition with Obuasi Club.
The is set aside to celebrate the game, considered the number one sport for overcoming cardiovascular diseases worldwide.
This year's occasion falls on Saturday, 13th October
Captain of the 4 Garrison Officers' Mess Squash Club Lawyer Francis Coffie, has been sharing detailed line up of activities for the day.
He says it will be used to promote squash locally and internationally as members strive with the world body to make it an Olympic sport.
The occasion is marked for the first time in Ghana, and Mr Coffie and his team want the game recognized as other sporting disciplines.
"The Professional Squash Association of England found the need to establish a day to give the game that projection globally so that people will buy into the game, play it and then have it listed as an Olympic sport," he said.
"Even though for now we have it as a Commonwealth sport, there's the need to push it a level higher to the Olympic stage which is a bigger platform," Mr Coffie added.
Mr Coffie who is also Ashanti Regional Chairman of the Ghana Bar Association says other unknown categories of competition for the day will be outdoored.
"We are going to have exhibition games open to the public to teach them the rudiments of the game and, as part of the celebrations, we have been encouraged to bring out our own creative tournaments that will suit the particular location to draw attraction to the game", he intimated.
"We are going to have a game of squash called Kitoma [on the day]. We will play the triathlon as well as the grudge matches to determine which will, more or less, be like a match play," Mr Coffie explained.
He is encouraging the public to take interest in squash since it reduces the risk of cardio diseases, especially, among people with sedentary lifestyles.