Atsu Urges Competition Among Teammates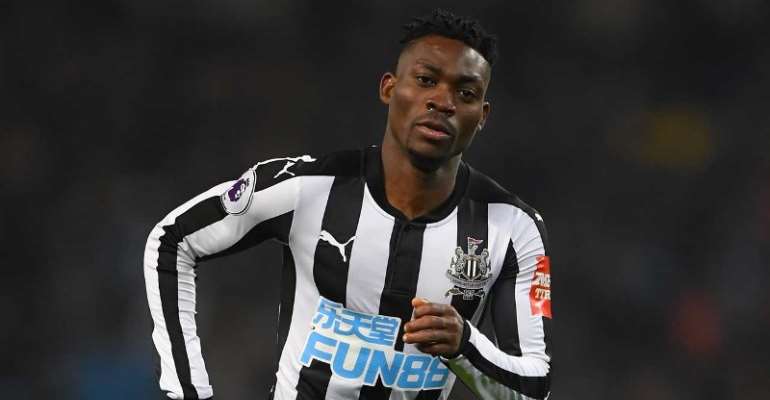 Christian Atsu has challenged his Newcastle teammates to work hard and earn their position in the first team.
He said as much as he got frustrated by sitting on the bench, he believed competition was the only thing that would bring out the best in every player which, he said, was good for the team.
"Everybody needs to work hard to fight for their position and this will improve the quality of the players and also the squad because when you are on the bench you hate it, this is good for the team," he told Chroniclelive.co.uk.
"I hate to be on the bench so I need to do something which shows I deserve to be playing."
The Black Stars winger said he was often affected by sitting on the bench and has challenged himself to be consistent to earn more playing time this season.
"It's true, it affects you when you are not in the team because you are losing something by not playing. When you are not playing you need to work much harder than those who are playing because you can lose your fitness easily. This is a big challenge for a player when he's not playing, so that's why I have to make sure I'm consistent."
He was disappointed by the team's 10th position in the English Premier League last season and hoped they can work hard to improve upon that position considering the quality of players the club was endowed with this season.
"The target is that each and every day you have to improve yourself and the team.
"We were tenth last season so that means we have to improve on it this season. This comes through hard work and the mindset of all the players being right. If we do that, I believe we have the quality of players to do better than last season.
"We want to be better as a team individually too we have to improve ourselves. If we improve individually it means we will be better as a team. Everybody has to improve and we are working hard, we are training hard. In pre-season, we have been working hard, training twice a day for long periods. It has been hard work for the team and now we are looking forward to the season," he said.