Spencer Supports Ghana Cycling Team At 2018 Commonwealth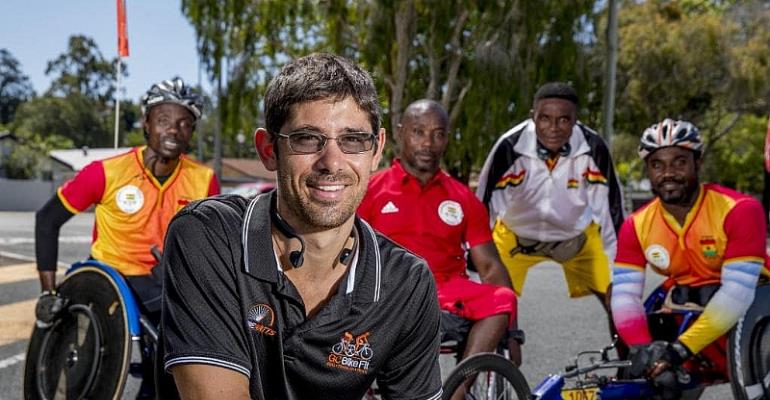 Peter Spencer, a Gold Coast businessman has delivered some early gold for Ghana's tiny Commonwealth Games cycling team ahead of the competition.
GC Bike Fit owner Spencer was approached to help provide a chaperone to the African nation's athletes as they rode around the unfamiliar roads of the Gold Coast.
In no time Mr Spencer realised the three road cyclists and two wheelchair athletes were preparing to compete at the Games in gear which would put most lycra-clad weekend warriors to shame.
After calling in favours and putting the message out on social media, Mr Spencer has been able to source new bikes, helmets, shoes and clothing for the athletes.
He's also got the local cycling community to take the athletes out on training rides in the Gold Coast conditions.
"I have become the dog's body of doing anything bike-related with them," Mr Spencer told AAP.
"What started as going out for a bike ride with them, I've lost that opportunity ... because I'm also the coach and logistics coordinator while on the side, accidentally, starting this charity movement."
Mr Spencer says what started out as a peer-to-peer movement is now a genuinely commercial sponsorship operation.
Several companies have jumped on board, providing everything from tyres and helmets to bar tape and nutrition products.
Individuals have also chipped in from all over Australia with cyclists from around the country donating gear or funds to the team.
Mr Spencer says he's unsure at this stage if his unofficial role with the team will continue during the Games.
He says there's no doubt the Ghanaian athletes are better prepared for the event, however.
"They do okay," he said. "Their opportunities to race in Africa, at best, are once a month."