Black Princesses Land In Cameroon Ahead Of U-20 Women's World Cup Qualifier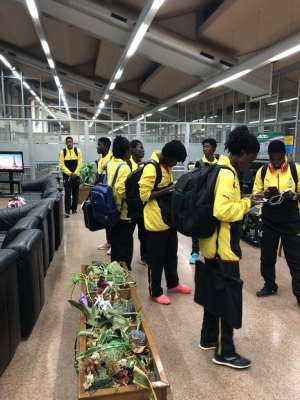 The national female U-20 team, Black Princesses have landed in Yaounde ahead of their crucial World Cup qualifier with Cameroon.
The team touched down on Friday evening and we understand will hold their first and final training session at the match venue today.
Ghana will square off against Cameroon in the first leg of final U-20 Women's World Cup qualifier on Sunday with the return leg in a fortnight in Accra.
Victory against Cameroon over two leagues will see Ghana qualify for their fifth consecutive FIFA World Cup.
Ghana reached this stage following a 10-1 aggregate win over Kenya.
The biggest football showpiece event will be staged in France from 5-24 August 2018.