Maxwell Konadu Feels Vindicated By WAFU Triumph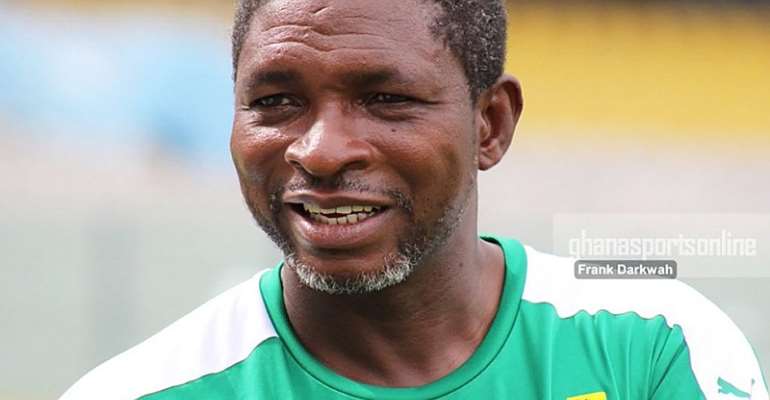 Head coach of Ghana Black Stars B Maxwell Konadu says he feels vindicated by the success of the team during the WAFU Championship following the side's failure to make it to the 2018 CHAN.
Ghana were shockingly defeated by Burkina Faso in the last game of the qualifier for next year's Championship of African Nations after securing a comfortable 2-2 stalemate in Ouagadougou.
The determined Burkina Faso side won 2-1 over the Black Stars B at the Baba Yara Sports Stadium to secure qualification to the competition which will be held in Morocco early next year.
Maxwell Konadu was subjected to massive bashing with many calling for his head but the determined coach stood his grounds and said no to quitting.
'It's not the matter of quitting, I am not a quitter. I have been with the team and working hard to get the best out of the team,'' Konadu told the media after the defeat to Burkina Faso in Kumasi.
''We losing doesn't mean I should leave the job, I am still the Coach and so I think I don't have to turn my back on Ghanaians.
''I am not a quitter, we will continue to put things in place and work harder,'' he added.
A little over a month after disappointing Ghanaians in the CHAN qualifier, Maxwell Konadu led the Black Stars B to win the first-ever WAFU Cup of Nations involving 16 West African countries.
He feels vindicated after the wonderful show at the tournament.
'Yes, I think that I have been vindicated. Usually, when a mistake occurs, you only have to put it behind you and learn from it. You don't quit,' Konadu told West Africa's leading football portal GHANAsoccernet.com
'When defeats come, we, as coaches, always know the best will surely come but for the fans to be patient is another thing.'
He explained that staying focused and believing in a single sense of purpose and looking at the long-term benefits for the country are the main tools for achieving results in football.
'In this job, when you believe in yourself and think you have a sense of purpose and want to achieve something, you are not scared of criticisms.
'You always have to consider the people you are serving first and look at the long-term benefits of what you are doing.
Maxwell Konadu guided Ghana to win the WAFU Championship in 2013 and has defended it this year in Cape Coast in a grand style, whipping Nigeria by 4-1 in the finals.