There Are Thousands Of Ghanaian Players I Can Select From – Kwesi Appiah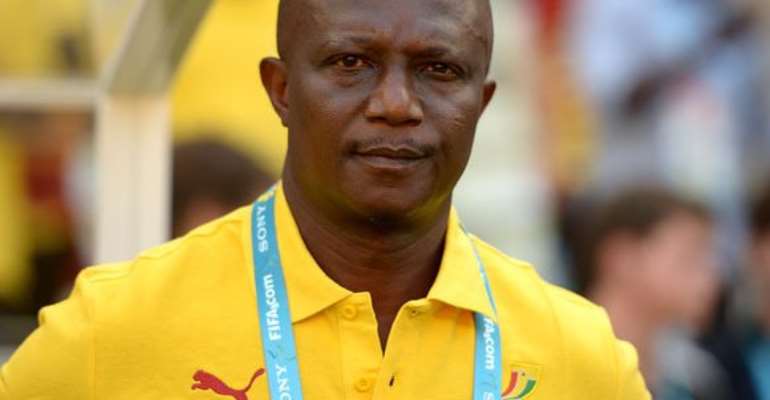 Black Stars coach, James Kwesi Appiah, has said that the team is not only about the Ayew's and that in his bid to build a strong team for the future "there are thousands of Ghanaian players I can select from."
Coach Appiah announced a 26-man squad for the must-win encounter against the Red Devils in Kampala without the experienced duo.
In an interview with the GNA Sports on Friday, he explained that his exclusion of Dede Ayew and Jordan Ayew from the squad to face Uganda in a FIFA World Cup was qualifier in Kampala on October 7 was to give opportunities to other equally good players.
The coach invited seven debutants, including two home-based players to augment his squad, as Ghana faces a herculean task of qualifying to the Mundial for the fourth consecutive time.
According to him, he wants to build a formidable team for the future; hence the dropping of the two England based players.
He said, "We know the calibre of Dede and Jordan Ayew already and if we want to build a team for the future, then we need to give other players the chance to also prove themselves."
When asked whether the duo's exclusion from the squad was a result of dip in form, he said "no, they are playing well."
The coach came under a barrage of criticisms from a section of the Ghanaian populace over his decision to drop the duo because of a feud between Appiah and the father of the Ayew's over captaincy issues in 1992.
He however debunked the rumours saying, "this has nothing to do with that because there's no issue."
Ghana lies third in Group E with five points behind Egypt 9 and Uganda 7, with Congo lying at the bottom with 1 point after four matches played.