Kumasi Crowd Dazes Kwasi Appiah
Sports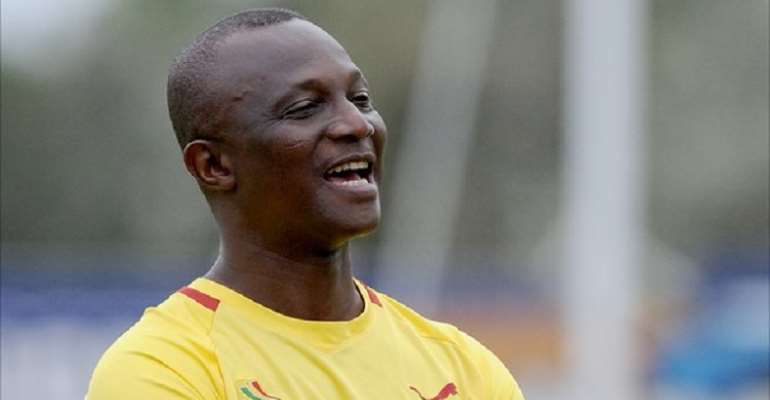 "I have not seen such a colossal crowd at the Baba Yara Stadium in Kumasi during national team games for a long time".
These were the exact words of the Head Trainer of the senior national team, the Black Stars, Akwasi Appiah, who looked very happy.
He was commenting on the horde of football enthusiasts that watched the Ghana/Ethiopia Africa Cup of Nations qualifier on Sunday.
The Black Stars, enjoying total home support, walloped their opponents by 5 goals to nil to send a strong message to the other group members.
Akwasi Appiah, in an interview on Nhyira FM on Monday morning, said his charges enjoyed the massive support from the fans.
He therefore expressed his thanks to the Kumasi fans for serving as the twelfth man, which contributed to the emphatic victory.
"The support was massive and all I can say is that, on behalf of the entire team, we are grateful to the Kumasi fans for their support".
Akwasi Appiah said it is his wish and prayer that the fans would remain solid behind the Black Stars in their future games.
According to him, players of the senior national team always live up to expectation when the support to them is thick.
In this regard, the Black Stars trainer stressed the need for Ghanaians to support the team in both home and away games.
He assured that the Black Stars are determined to record significant victories in order to bring smiles into the faces of the citizenry.
FROM I.F. Joe Awuah Jnr., Kumasi