Swimming Association calls for support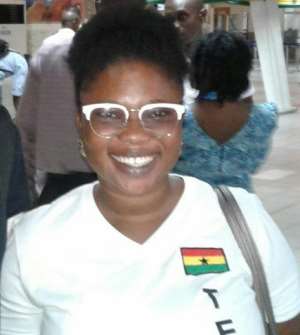 Accra, March 30, GNA - Miss Farida Ayishatu Iddriss - National Treasurer of the Ghana Swimming Association (GSA), has called on the Ministry of Youth and Sports, to provide adequate support for least financed sports especially Swimming.
She said the ministry should support the development and promotion of Swimming, since there were a lot of medal prospects in the sport.
Miss Farida said, Swimmers currently participating in the on going Africa Junior Swimming Championship, in Egypt, were financed by their parents, adding that it was not proper since the Swimmers were participating in the name of the nation.
"Parents of the Swimmers were made to go through the hustle of buying air tickets and paying for accommodation, as well as financing the training of their children, who are participating in International Championship. This is not right."
The GSA was unable to secure $100,000 from the Ministry to participate in the competition, hence had to rely on the parents of the Swimmers to embark on the trip.
The World Junior Championship will qualify the Swimmers to Indianapolis USA in August 2017 for World Junior Swimming Championship.
GNA