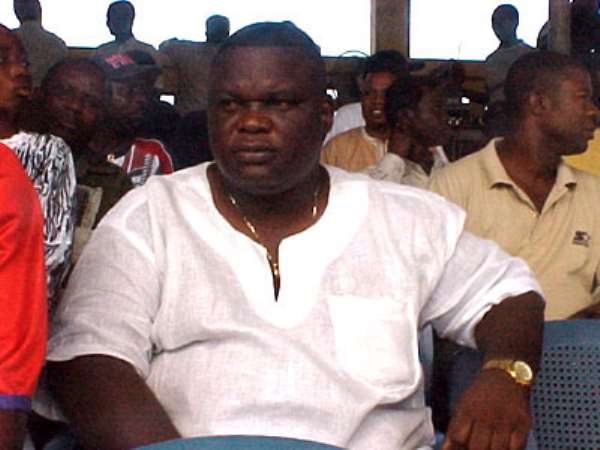 This may sound shocking, but Space Fm can reveal that, less than twenty- four hours, after bowing to incessant pressure from a section of the phobian fraternity to resign his post as Chairman of the IMC of Hearts of Oak,, Tommy Okine is expected to pitch camp with in-form Berekum Arsenal.
According to a reliable source close to Mr. Okine and Arsenal has told Space Fm, an announcement to that effect is expected in the next few days, as the parties try to sort out some knotty points, as far as the relationship is concerned
Alhaji Yakubu Moro, the Chairman of Berekum Arsenal nearly threw in the towel before the commencement of the league, citing lack of funds, and the late arrival of sponsorship money as some of the reasons behind that threat. The partnership with his good friend Tommy Okine is expected to act as a fillip for the Berekum Club in their 2005 aspirations, The Gunners last Sunday humbled the 2005 GT Gala Lords 2- 1 at the Berekum Coronation Park in the first match of the 2005 Premiership.
Stay tuned!