Rashid Sumaila lauds Dwarfs players for win over Aduana Stars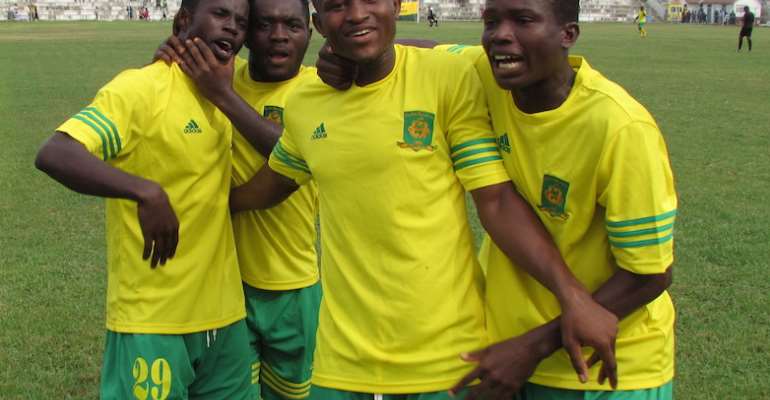 Former Dwarfs defender Rashid Sumaila has hailed the side for their great comeback in the 2-1 win over favourites Aduana Stars at the Cape Coast Robert Mensah Sports Stadium.
Dwarfs staged a dramatic comeback to beat the dreaded Aduana Stars with goals from Bright Lukman and Nicholas Gyan after Richard Mpong had put the visitors ahead.
And the former club man has praised the players for their fighting spirit.
'The comeback was superb. The players fought hard because they were motivated well ahead of the game. I am happy for them,' Rashid said.
'This is their third win of the season and I commend them for that. To come back to win against the current Aduana Stars side is great.'
Sumaila had earlier donated some items to the Dwarfs side and had pledged to reward the team for a win over Aduana which he immediately did after the game.