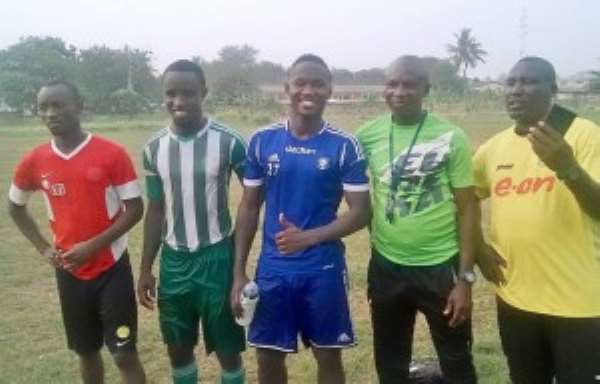 Sekondi Hasaacas head coach Yusif Basigi has lauded the 'team player' attitude of new signing Eric Bekoe, insisting his level of maturity will help the team.
According to the Black Queens manager, many people called him and complained about signing Bekoe with some claiming he has a perpetual leg injury.
But the coach said, the player's performance at training is living up to the hype.
'I have been shocked by the player's play. He has proved most of the comments I heard about him wrong,'
'Many people called me and made a whole lot of comments about the boy when we signed him. But honestly speaking, Bekoe is not the player I heard a lot about.'
'He is a complete team player. His cohesion and chemistry with the other players appear as if they have been playing together for a very long time. His relationship with the players and their communication is very good for team building,' Basigi said.
Reports from Sekondi have it that the crowd that troop to watch the training of the Hasaacas have tripled overnight due to the presence of Bekoe and other notable names.
By: Sheikh Tophic Sienu @desheikh1