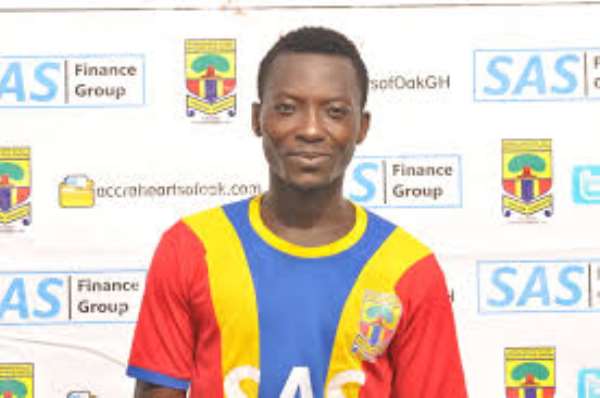 Former Hearts of Oak general captain Kofi Abanga has revealed that the reason why he couldn't joined a club ahead of the season was because he was unaware of the transfer deadline day.
The 28-year old midfielder left the Accra giants at the end of the 2014/15 season following his contract expiration.
Abanga was expected to join a club after he was heavily linked to second-tier side Elmina Sharks but the deal fell through.
Many have expressed shock as to why the former Aduana Stars middleman did not join a club after the local transfer was shut last Wednesday night.
But Abanga has explained that he was unaware of the transfer deadline date.
'There were many things that are responsible for me not signing for any club, and one of them is that I did not know about the registration deadline date and time', Abanga mentioned in an interview on Asempa fm.
He continued: 'A friend actually called me Wednesday night at about 10:30 pm and asked me which team I was registering for.
I told him none and he was surprised because the window was closing in less than two hours.'
'I was shocked myself because I thought because of the many issues with the clubs, the league was not starting anytime soon, hence I was relaxed and negotiating with clubs at the same time.
All is not lost, we will see how it goes for the first round then I can really make up my mind and sign for any club that meets my demands in the second round,' Abanga explained.
By: Sheikh Tophic Sienu @desheikh1 on twitter