Ex-Berekum Chelsea attacker Papa Arko welcomes returnees into the GPL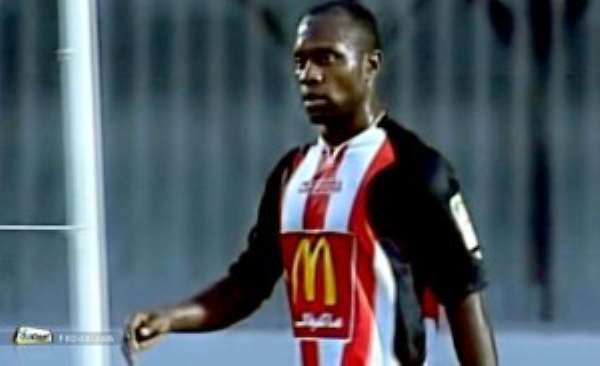 Former striker of Ghana Premier League side Berekum Chelsea, Papa Arko has called on Ghanaian players with sickening careers abroad to return to the Ghana Premier League to re-launch their careers.
The El Harby striker says the returnees will not only help the players to redefine their careers but help the progress of the domestic championship as well.
Over the years, many Ghanaian stars who have been championing the course of returnees into the Ghana Premier League were vindicated when Richard Kingston and Godwin Attram took a bold decision to register for Great Olympics.
The splendid performances of the two former national captains spiced up the Ghana Premier League which attracted a lot of soccer fans to the stadium but they failed to save Great Olympic from going to relegation.
The giant step taken by Olele and Attram has encouraged several other players to return into the Ghana Premier League to re-launch their ailing careers and Papa Arko believe other players must follow suit.
'It will be good news for players to return into the Ghana Premier League to re-launch or end their career because in certain countries that is what they do.'
'But in Ghana the discouragement from the supporters is too much. If a player has plied his trade abroad and he is returning to Ghana, it is more or less a privilege for young footballers to learn something from them,' Papa Arko told Ash FM.
By: Sheikh Tophic Sienu @desheikh1 on twitter