​Media Is The Answer To League Promotion—FA Technical Director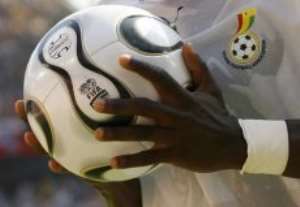 The Technical Director of Ghana Football Association (GFA), Mr. Francis Oti Akenteng, has pleaded with the football controlling body to partner the sports media for the promotion of the local league.
The CAF technical instructor praised the media for their positive role in the promotion of the league in the first half of the season.
Ahead of the start of the second round of the 2015 FCPPL, Oti Akenteng commended the local media for their role in whipping people's interest in the local league.
"The media hyped the Accra Hearts of Oak and Great Olympics match, they did the hyping and the result is there for us to see. It is the media hype that will help the league to rise. As for the media, you cannot joke with them.
"I think they need to partner with the FA to help project the league. I think the media is doing a wonderful job. They should keep it up. I am only praying that the FA should partner them to make sure the league is well patronized", the CAF technical committee member told sports crusader.
Mr. Atenkeng is also a member of the West African Football Union technical committee as well. The had been a player and a coach and so knows what he says.