Mahatma Scores For Sogndal …In FA Cup Win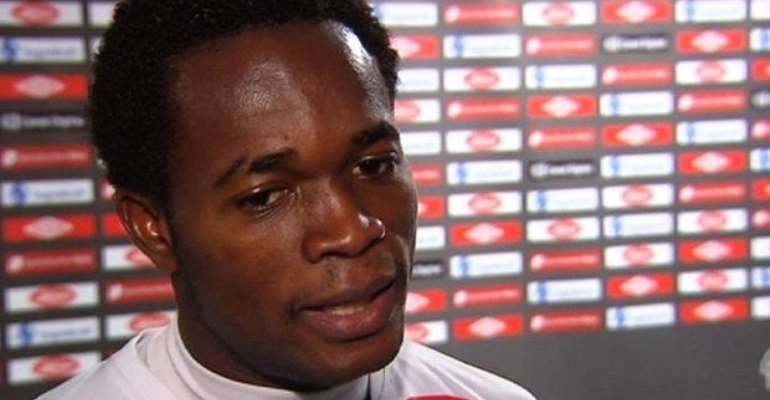 A Few hours after being crowned the 2012/13 top scorer and Footballer of the year for Ghana's league, Mahatma Otoo hit the back of the net in sogndal's midweek FA Cup win against Ham Kam FC.
The striker cushioned his side's 18th minute opener when he took on the home side's rear to register a typical striker's goal - a volley curve to the right side of the roof, nine minutes after recess.
It was the marksman's second FA Cup goal. And speaking in an interview via telephone, he said: 'It was a classic goal though I have to weave through my markers. But thanks to my team mates who started the attack.
'We are hoping to continue in this vein. Nothing inspires like winning in football. We're hoping to maintain our winning streak,' he added.
And responding to how the double premier league awards impacted on his game, he stated,'Definitely it had a positive impact on my game. I was motivated when I heard that a colleague had picked the prize on my behalf. It is refreshing, and I want to say I am grateful to all who played a part in this achievement.'
By Kofi Owusu Aduonum