Kwarasey named on the bench of MLS Team of the Week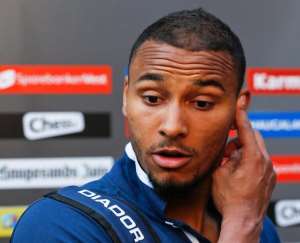 Adam Kwarasey
Ghana goalkeeper Adam Kwarasey has been named on the bench of the Major League Soccer Team of the Week.
The 27-year-old put up a man-of-the-match performance in their 1-0 win over New York City.
English-born Ghanaian attacker Lloyd Sam was named in the Team of the Week for the third time this season following his sterling show for New York Red Bulls over the weekend.
. @darlingtonnagbe on Wk 7 @MLS Team of the Week; Kwarasey with hon. mention bench spot: http://t.co/Mg69C9krMB #RCTID pic.twitter.com/pxTcPEBYMQ
— Portland Timbers (@TimbersFC) April 20, 2015