Rugby: Dan Sarginson feeling right at home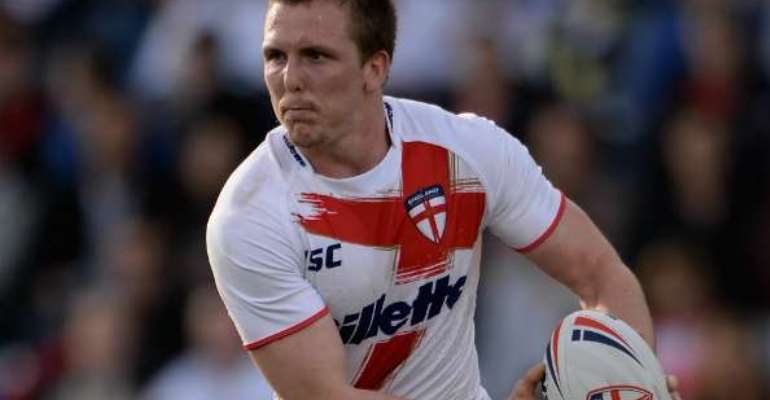 The Wigan centre was born in Perth, and father Peter lives in New Zealand, making the 21-year-old's call-up to Test rugby league all the more timely.
Sarginson came in for Michael Shenton, who had scored in England's first-up win over Samoa in Brisbane in October, and had a try assist to Ryan Hall in their brave 16-12 loss in Melbourne on Sunday.
After moving to the UK from Australia at a young age, Sarginson said he and his brothers would joke they were fans of the green and gold - despite now displaying a pride in the red-and-white jersey.
"My little brother's from Australia with me, and my big brother's from England so always growing up we'd know Australia would beat us so we'd pretend we'd support Australia, there's a lot of banter really," Sarginson said from AAMI Park on Sunday.
"But today I was a proud Englishman to be out there and wearing the jersey."
Sarginson, who played in the Warriors' Super League grand final loss to St Helens, said he was thrilled to get the call up from coach Steve McNamara.
"Yeah it's been crazy," the 21-year-old said.
"When I found out mid-week I couldn't stop ringing me Mum, my Mum kept ringing me and asking questions.
"My family are over the moon, so everyone's set their alarms early [in the UK] and watched it this morning.
"I've just been buzzing, I couldn't sleep all week, and couldn't wait to get out there."
Despite the strong links Down Under, Sarginson said he was not overly interested in switching to the NRL - claiming Wigan was the best club to develop his game further.
"I've had a few offers [from NRL clubs] the last couple of years, but for the time being with most of my close family being in England, I can't see myself moving for a while now," he said.
"Definitely, you want to come out challenge yourself against the best.
"I'm at Wigan at the moment, which I see as the best club in the country for improving yourself and getting into the international set-up."
And ahead of his likely second Test against New Zealand in Dunedin on Saturday, Sarginson's first concern was to get tickets for "about 20" relatives that will travel from South Island to see their cousin, nephew and son ply his trade for the enemy.