Contract extension: Ricky Rubio sticks with Minnesota Timberwolves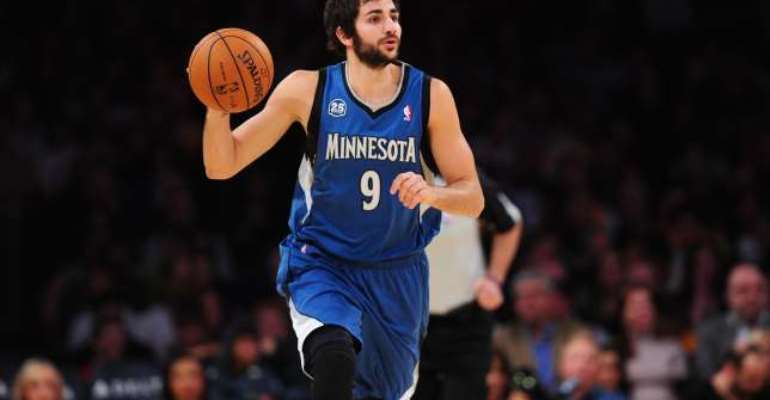 Rubio has agreed fresh terms with the Timberwolves, believed to be worth $56million over the course of his extension, rumoured to be four years.
The 24-year-old averaged 9.5 points, 4.2 rebounds and a career-high 8.6 assists per game for the Timberwolves in 2013-14, two years on from tearing his left anterior cruciate ligament.
Rubio also notched a franchise-record 190 steals last season.
"I am happy to be staying with the Wolves and look forward to many successful seasons in Minnesota," Rubio said.
"Our fans have been great and I am excited to be able to play in front of them for many years. I will continue to work hard to improve my game and help our team get better."
Rubio was pick number five in the 2009 draft but the Timberwolves were forced to wait two years before seeing their prized recruit in action.
He opted to remain in Spain with Euroleague team Barcelona to better prepare himself for NBA basketball.
"This has been a long process and I am thrilled that we have reached an agreement," said Timberwolves owner Glen Taylor.
"We drafted Ricky over three years ago and had to wait two years for him to come over. He came to us with such high expectations and he immediately proved why we were so high on him.
"Unfortunately he got hurt at the end of his rookie season but he has worked so hard to come back and we believe he has a long and successful career ahead of him.
"He's a great foundation for our franchise and we're very happy to keep Ricky here long term to work and grow with the young nucleus that we have."