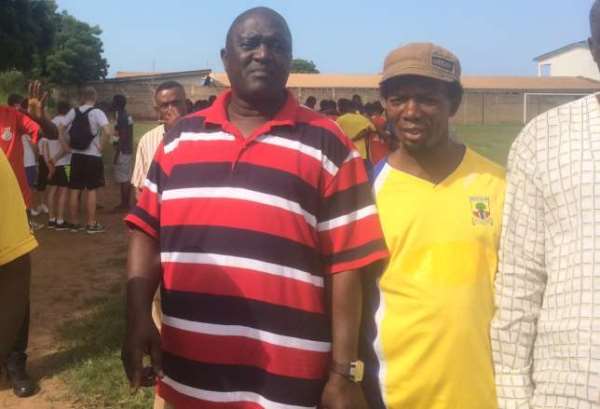 Team Manager of Black Stars, Nii Saban Quaye has revealed that Sulley Muntari was the peacemaker in camp until the unfortunate incident happened in Brazil.
According to him Muntari has been involved in countless occasions to ensure peace and order in the Black Stars camp.
''… There are many instances which he [Sulley] has helped to ensure peace in camp; he is the peacemaker in camp,' Mr. Quaye told the Presidential Commission of Inquiry investigating the Brazil 2014 fiasco.
He further mentioned that any time there are issues and Muntari disagrees, [he normally walks out to his room].
He also added that Muntari has been influenced by his Black Stars colleague, Kevin Prince Boateng.
''I don't know who misled Sulley but, KP Boateng doesn't help issues he [Kevin] makes things difficult for us in camp,'' he said.
Mr. Quaye also told the commission that Sulley Muntari has regretted for his actions.
Sulley Muntari was involved in a fight with a Black Stars management member in Brazil over the delay in payment of the team's appearance fees. He slapped Mr. Moses Parker in the process; the act which has caused him [Sulley] to be suspended from the team.
Saban Quaye who is also the team manager of Accra Hearts of Oak is responsible for the welfare of the Black Stars plays.
The Ghana national team had a disappointing tournament at the 2014 FIFA World Cup competition in Brazil.