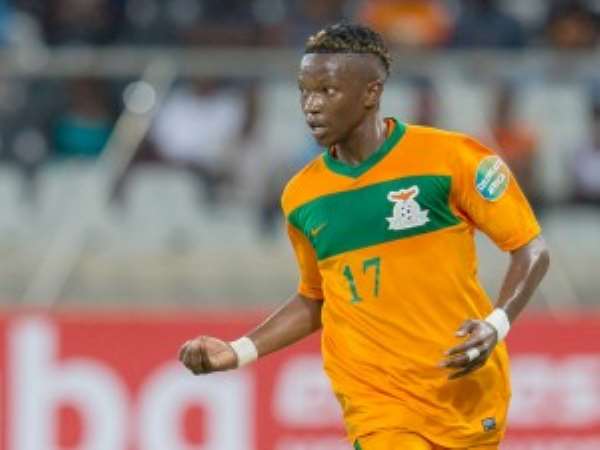 Zambia international midfielder Rainford Kalaba says Ghana government must honour ex-Black Stars coach Kwesi Appiah for his achievements with the national team despite the team failing to reach its target at the World Cup.
The midfielder, who is currently in Accra preparing with his DR Congo club TP Mazembe, as a local trainer despite the team's failing to steer the team to the group phase of the World Cup.
Appiah was fired as the Ghana coach last Friday even though he had managed to help the team to victory against Togo and drawn with Uganda in the ongoing Africa Cup of Nations qualifiers.
Kalaba, the 28-year-old was part of the squad Zambia that was edged out by the Black Stars in the qualifying for the 2014 World Cup,  says the country must give Appiah the top award for helping the country to qualify for the tournament despite being the local coach.
"He has done a great job for this country. They just have to honour him because he has been the first local coach to have been able to qualify the team for the World Cup", Kalaba said.
"He has also been the first player and captain of the Black Stars who has grown to become the coach. It is not easy at all. I think we have to give him the credit because it is not easy for a local coach to easily qualify his team to the World Cup", he added.
Appiah had been under pressure since Ghana's turbulent World Cup campaign, where they failed to win a single match against a backdrop of off-field issues.
A draw at home to Uganda in their opening Group E match in the 2015 Nations Cup qualifiers increased the calls for Appiah to move on.
Even a 3-2 win away from home over Togo on Wednesday was not enough to save Appiah's job.
Appiah and the GFA will meet this week to discuss the terms of his severance package.
Do you think Kwesi Appiah deserves a national award? Or are the Zambians just mocking Ghanaians? Make your views known in the box below: