Midair Magic: Nigeria FA boss loses $90k on a plane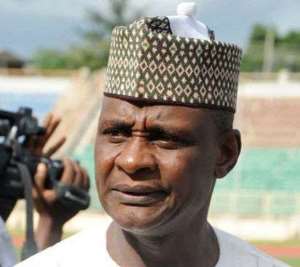 Former Nigeria Football Federation boss Aminu Maigari is under investigation by the State Security Service for losing $ 90,000 dollars meant for the country's under -20 team whilst on an airplane.
Maigari was arrested and the entire Executive Committee of the Federation dissolved by the government after the Super Eagles elimination from the world cup by France in the round of 16.
Among the accusations made at the time was the disbursement of $3.28million meant for players of the team.Senior management officials were said to have paid themselves hefty bonuses ranging between $100,00 and $50,000 out of the amount leading to the action by the government.
The U-20 fund,according to explanations proffered by Maigari was lost whilst the plane was mid air.
The situation with at the Football Federation has warranted a warning from FIFA and has reportedly cost the national team it's endorsement agreement with giant sports wear company,Adidas.