2014 World Cup: Apetor packs his confidence, Ghanaian pride for trip to Rio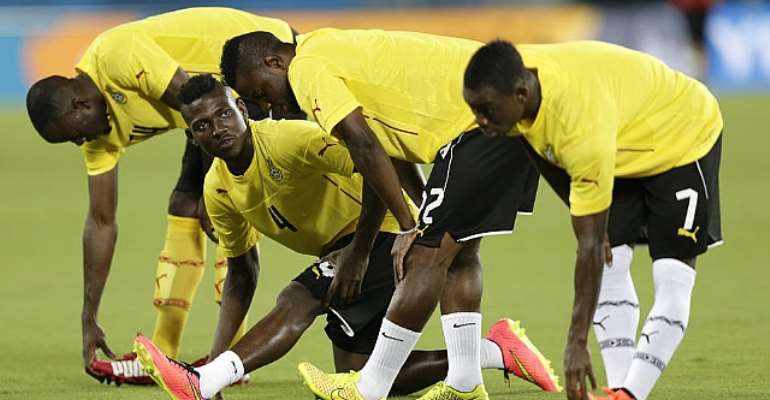 By Joseph Hanson
"Olá, Como está?"
Learning basic greetings in Portuguese is one of several pre-travelling rituals Richard Apetor is conducting as he counts down the days to when he leaves for Rio de Janeiro, Brazil, where he and seven other handpicked players from around the world, will engage in a four-on-four street soccer match.
"I would love to see the famous statue, you know, the one that appears in every picture of Brazil I have seen. I want to meet Pelé as well, and visit football club Atlético Mineiro, where Ronaldinho plays now and hopefully play with him during my week long stay," gushes Richard, his excitement palpable.
Portuguese is not the only thing Richard is working hard on. Training has been cranked up a few notches, since he wants to impress whoever will be watching inBrazil.
Daily activities go by in a blur for Richard, who has never before left the shores of Ghana. Previous plans of watching the World Cup on television have been scrapped. He will be in Brazil himself after all, though he scarcely believes it.
"I barely sleep these days. I watch movies more now. It's a strange feeling I have. I can't wait. I was not expecting this. I was working hard on my career and opportunity met me. Is it really me?"
Reality has swapped places with fantasy, thanks to older friend and fellow community soccer teammate, Mathew Duquette.
"We play together for the Abelemkpe Monday stars team. He asked me to help out with training of kids at the One World Academy. Representatives of Every Street United, invited by my coach at the academy, came to our training ground one day to watch us and other players train and pick the best player for the documentary. They liked me and selected me."
Personal relics like his street soccer ball, his Barcelona and current club Legon FC jerseys, will make it onto the plane; other prized possessions will be left behind, replaced instead by "I love Ghana" t-shirts, a rather large national flag and branded Ghana wristbands, intended for the other seven players joining him on the trip. He is Ghanaian and proud.
"Experience, exposure, to play my best and learn some skills from the other players on the trip," are some of Richard's goals in Brazil.
Providing moral support for Jose Perez, the bilingual American player from Every Street United, is something else Richard is looking forward to.
"Jose is shy to play in front of crowds. The last time we spoke he asked me to calm him down before the game starts. I made a deal with him: He'll teach me Spanish and I'll help him with confidence."
Armed with a camcorder, Richard intends to capture every special moment of this trip.
"The world should watch out, Brazil here I come," Richard declares before signing off with gratitude in pretty decent Portuguese, "Bom Obrigada."