Black Stars players did not pay tax of US$ 17,000 on appearance fee to Brazilian government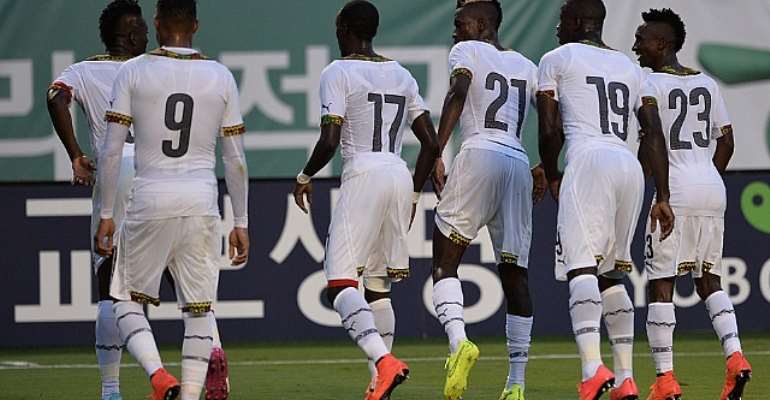 Ghana's World Cup players did not pay US$17,000 out of the US$100,000 appearance fees as taxes to the Brazilian government.
There had been reports that the money was being deducted by the Brazilian taxman after US$ 3 million was airlifted to the team in Brasilia, a day before playing Portugal in their final match.
A member of the Ministry of Youth and Sports World Cup Committee Kwadwo Adu Asare had gone on the record to confirm the news.
But the Ghana Football Association president has denied anything of that sort happened in Brazil.
Kwesi Nyantakyi explained that the players were allowed to carry the amount on them after declaring to Brazilian officials.
"The players declared whatever monies they had in Brazil. If you hide the money and you are caught, then that becomes an offence," Nyantakyi told the media at briefing on Monday in Accra.
Nyantakyi also explained that all bonuses and appearance fees paid to players and officials were subject to tax and that the taxes are paid whether in Ghana or overseas.
"So for all the matches we play here taxes are deducted but for the World Cup competition specifically, the tax is determined by the domestic law on taxation of the host country," he added.
"In 2014 I don't know the tax rate in Brazil but this is how you pay the tax. When FIFA pays you your money, they retain 10 per cent of that money.
"They keep it till you honour your tax obligation. The host country will send tax request to FIFA and then FIFA will sort it out with the affected country.
"And so when you determine the amounts that are paid, they will deduct the taxes from Zurich and transfer it to the relevant authorities of the host country. So I can assure you that the taxes on the money will be paid."
In 2006, Ghana paid taxes on bonuses that were paid in Germany and that the tax rate was 21.1 per cent at the time.
Four year later in South Africa, the tax rate on the bonuses was 17 per cent.