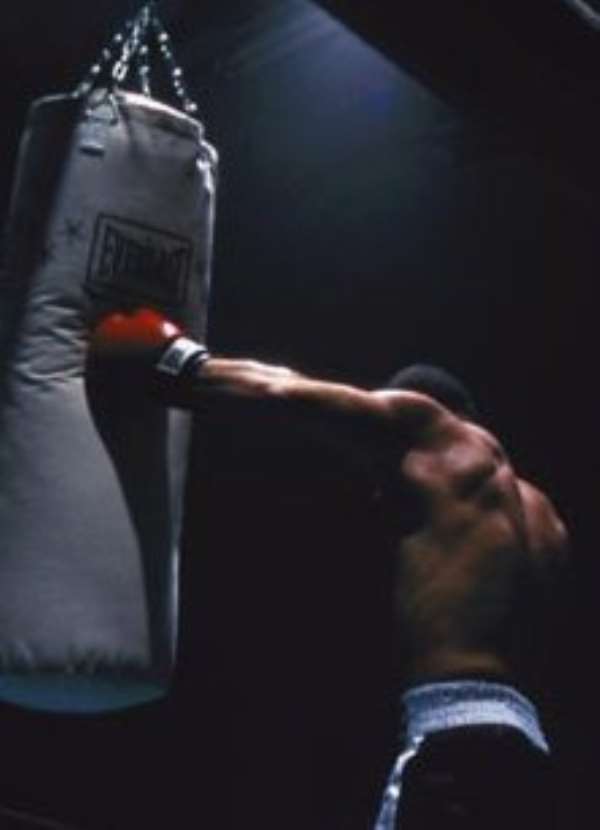 Takaloo has vowed to take his frustrations out on Ghana's Ossie Duran when he challenges for the vacant WBU light middleweight title on 13 May.
The Margate fighter was due to fight arch rival Wayne Alexander at Bethnal Green's York Hall but the Croydon man withdrew with a knee injury.
Takaloo was upset in his last bout by Eugenio Montero of Portugal.
"It's going to be Alexander's face I see in front of me and I will smash it to bits," he said.
"He's been running from me and then running his mouth off. After I beat Duran I will close it for him once and for all.
"I can't tell you how devastated I was when he pulled out. That was my opportunity to knock him out and retire him.
"I would have more respect for him if he just came out and said: 'Look Tak, I'm scared to fight you and I don't want to get knocked spark out'. That would hold up more than one of his injury excuses.
"They call me 'The Milkman' because I knock out my opponents in a round but Wayne is the bottle job.
"I can't wait to get Duran out of the way and then knock out Alexander. I'm told that the fight will happen after this one but it's early days and it will give Alexander time to think up an excuse to get out of it.
"It's personal between him and me and it goes a lot deeper than professional rivalry. Alexander knows what he did and he will pay for it."
The 30-year-old Alexander is a former British and European champion at 154lbs.