2014 World Cup: Portugal coach Bento to unleash new tactics against Ghana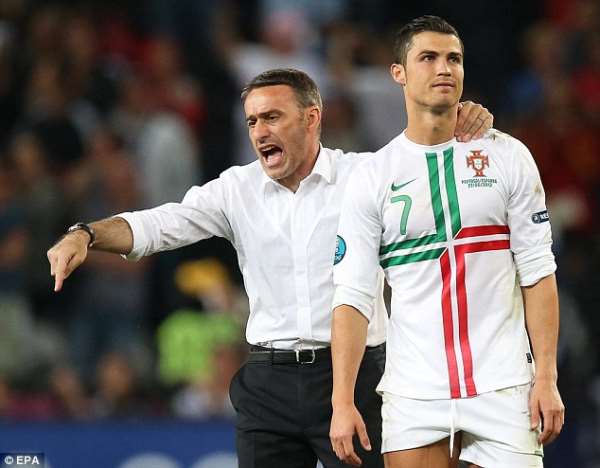 Bento and Ronaldo
Portugal coach Paulo Bento says he unveil new tactics against Ghana at the 2014 World Cup.
The 44-year-old gaffer has been devoted to the 4-3-3 formation for several years now and used it throughout the qualifying campaign.
The formation served him well during Euro 2012 where he utilised what was essentially the prototypical, modern definition of the system, and it's geared toward an offensive to defensive balance and speed in attack.
Having advanced to the 2014 finals through the play-offs, Bento expects a tough test from Group G rivals Germany, the United States and Ghana – yet anticipates that a flexible approach can help his squad evolve their way to success.
"There are things we are doing differently now in terms of preparation, in terms of our training, our strategies – they are different from what we did in 2010 or 2011," the 44-year-old former Portugal midfielder told uefa.com.
"Football is always evolving and we always need to be ready for that. Portugal play with an identity that we've worked on, but obviously we want there to be some evolution in our game."
Bento will lead Portugal until the end of their UEFA EURO 2016 campaign after the Portuguese Football Federation (FPF) agreed a two-year extension with the national team coach.
The Selecçãos will kick start their campaign on June 16 when they play fellow European powerhouse Germany.