Ghana Play Costa Rica, Honduras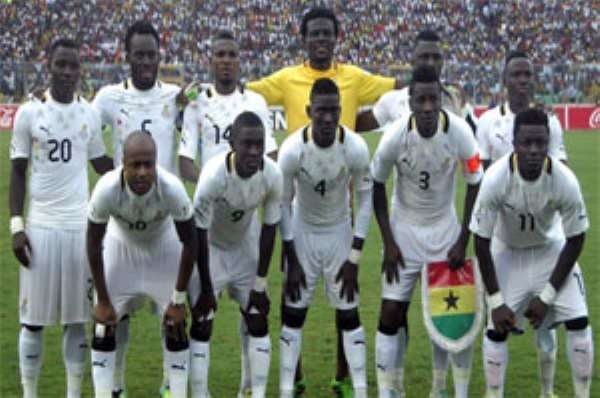 Black Stars line -up
Ghana will play Costa Rica and Honduras during their pre-2014 FIFA World Cup camping in the United States of America.
The Black Stars will be based in Los Angeles where they intend to finalize their preparations for the start of the tournament in Brazil on 12 June.
Ghana will play Montenegro in an international friendly on 5 March before opening camp in Rotterdam on 25 May for the first phase of preparations.
They will then play the Netherlands on May 31 before heading to the US.
'The Ghana Black Stars will begin camping on 25th May in Rotterdam,' Ghana FA boss Kwesi Nyantakyi revealed.
'We will continue with our preparations in the USA.
'We will be staying in Los Angeles and play two friendly matches against Costa Rica and Honduras.
'We hope that with this preparation, the Black Stars will be in tip top form to face the challenges at the World Cup.'
Ghana, quarter-finalists at the last World Cup in South Africa 2010, will face USA, Germany and Portugal in Group G.