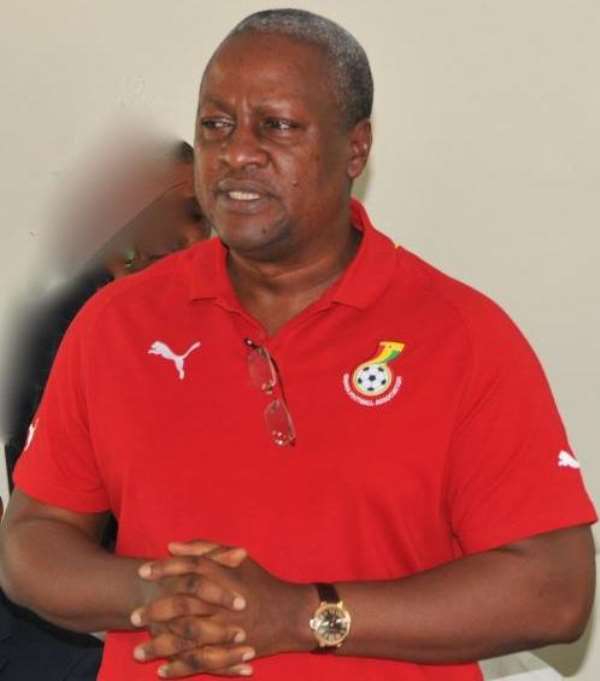 Ghana President John Mahama
Ghana President John Dramani Mahama will reward the Black Stars with a 50% increase in bonuses if they beat Egypt in Tuesday's World Cup playoffs.
Ghana will face the the Pharaohs in a first leg World Cup playoffs and officials are confident the West African heavyweight will prevail over the North Africans to reach Brazil 2014.
The Ghanaian leader who paid a surprised visit to the team's training ground on Wednesday has promised the team a 'Presidential package' of 50% increment if they negotiate the tie against the Egyptians at the Baba Yara stadium in Kumasi.
"Whatever we should do to support you to win this match, we shall do and that is why you've been informed already that your bonuses have been topped up already, everything is under control and so we will do our bit." President Mahama said
The players will see their $10,000 bonuses upped to $15,000.