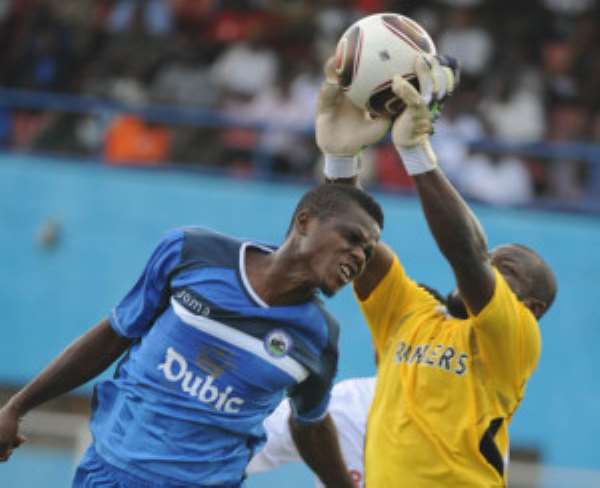 enyimba
Ahead of their showdown with Enyimba in the finals of the Federations Cup,Warri Wolves skipper, Azubuike Egwueke has expressed his confidence that they will win the trophy.
Both teams will square up against each other in the finals on Sunday at the Teslim Balogun stadium, looking to land the first possible silverware of the season.
Egwueke said that their confidence is stemmed from the fact that they are yet to win the trophy, and would be fighting hard to do so on Sunday.
' We have not won the trophy before, we want to write our names in gold. We have come this far and can't allow the trophy slip away from us ,' Egwuekwe is quoted as saying on Vanguard Sports.
' It is going to be a tough and interesting game, we are battle ready for Enyimba. It is definitely not going to be easy, but we are not scared of them. We want to win the cup and we are set for the clash .'
In a similar vein, captain of Enyimba Chinedu Udoji, said that they equally have their eyes fixed on the Federations Cup trophy.
' I don't want to know which team, we are playing. All I want is for my teammates to be ready because it's not going to be an easy game .'
' The final deserves utmost concentration. We have come this far because we are dedicated and that is what we want in the final .'
' For a long time, Enyimba have not won any major trophy and this is the time to make our supporters happy once again ,' Udoji added.