Balotelli Will Not Walk Off Over Racist Abuse Like Ghanaian Boateng Due To 'stupid' Fifa Law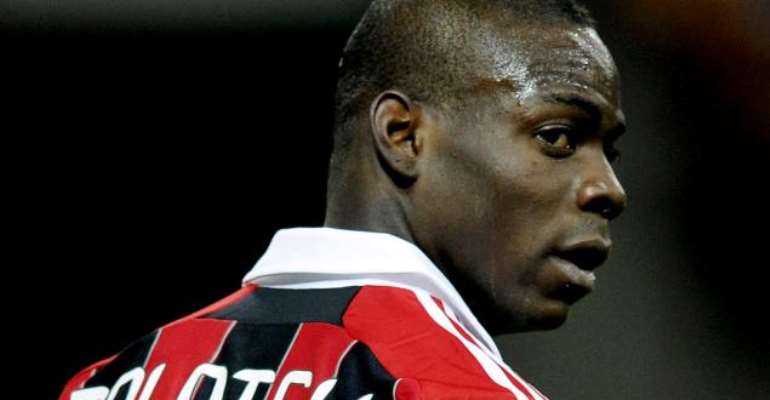 AC Milan star Mario Balotelli says he will not stage a walk off during a match like Kevin-Prince Boateng when he is racially abused because of a 'stupid' law.
The 23-year-old who was born to Ghanaian parents will come up against some of the most notorious racist fans in Italy when Milan visits Hellas Verona in their Serie-A opener this weekend.
The Rossoneri and any other team for that matter have been told they will be punished if they abandon a match over a racist abuse.
Ghanaian Kevin-Prince Boateng led a walk off in an exhibition match against lower tier club Pro Patria earlier this year in response to racist slurs.
Boateng's move was commended worldwide but got a bit of scolding from FIFA boss Sepp Blatter days later even though he was later appointed onto the FIFA anti-racism task force.
Balotelli who will be an easy target for racial abuse this weekend and his Milan teammates have been told not to leave the pitch when they are racially abused or else risk putting the club in trouble.
The ex Man City striker now has no option but stay onto the pitch even though he'd wish to do a 'Kevin-Prince Boateng' because of the new rule he describes as stupid.
"For this stupid rule," says Balotelli, shaking his head, "I will stay on the pitch."
FIFA are however to make further deliberations on proposed tougher sanctions for offenders.
Punishment ranges from fines, to point deductions and even bans.