Nigeria: Sunday Mba for Warri Wolves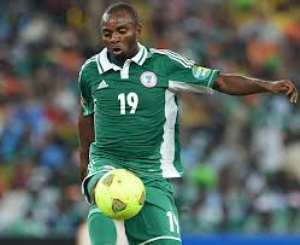 Star boy Sunday Mba who became the 'saviour' of Nigeria during the 2013 Africa Cup of Nations in South Africa has been at the center of controversy and made headlines in the media.
The player who was anonymous in the Nigerian league had his stock enhanced following his impressive performance for Nigeria.
Following the panel arranged by the Nigeria Football Federation to solve the hustle over the player by Enugu Rangers and Warri Wolves on Thursday pronounced Wolves as the legal owner of Sunday Mba in the dispute with Rangers.
Mba was however present at the meeting, representatives of two club members of the Association of professional Footballers of Nigeria (APFON), Enyimba of Aba and Dolphine of Port Harcourt where Mba went on loan were all in attendance to solve the dispute between both team.