Kamel Chafni : Moroccan injured!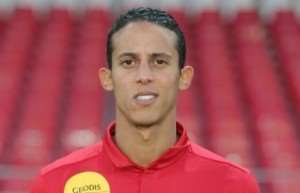 "Kamel Chafni will not play this weekend." These are the words of Landry Chauvin, stade Brestois coach.
Scorer, the Moroccan midfielder was later taken out in the 45th minute of play Sunday against Lyon.
The fault of a pain in the thigh.
Chafni has therefore not led since the beginning of the week and is already fixed for Saturday's game against Toulouse.
Brest doctor evoke avulsion of the fascia, an injury that is less serious than tearing a moment fear. But the Lion of the Atlas will Wednesday do an examinations to assess the injury and unavailability.