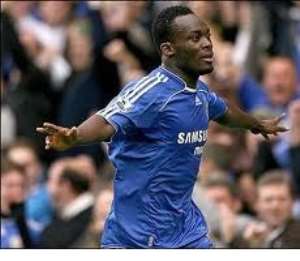 Michael Essien
Michael Essien is raring to make an impact this season for Chelsea as he puts his injury worries behind him.
The Ghanaian, twelve months ago suffered a cruciate ligament injury in the first week of pre-season training and that affected his season when he returned in January as he found it hard to hold down a regular place in the side that went on to win two major titles.
With Essien's past injury issues - prior to his last injury, he had suffered two serious knee injuries - he will be eager to enjoy a perfect run and this season, the midfielder is in high spirits as he travels to the United States with the Chelsea squad for pre-season.
"It is hard during the season if you miss pre-season," Essien said.
"And so it is good to start and hopefully finish the whole pre-season. So I am looking forward to that and we will see what happens. So far so good and I am looking forward to the season.
"My summer was relaxing, nothing too busy, I was in France and Ghana."