Gyan Attracts Sweet, Sour Comments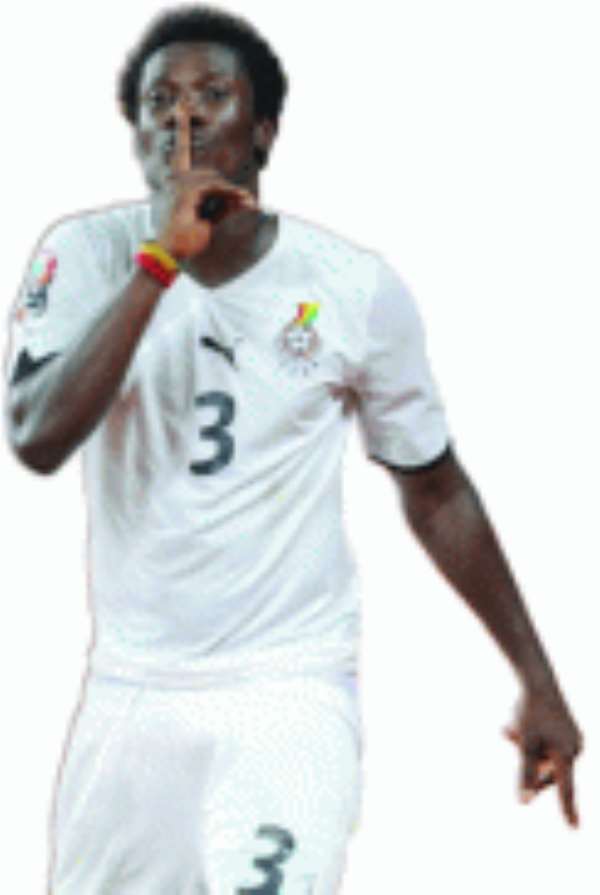 Asamoah Gyan
Persons on social media took to the network to express their views following the news that Ghana striker had resigned from the Black Stars until further notice.
In the following, we publish some of the comments as contained in various tweets on the player's resignation from the Black Stars.
iKBC L!VE® @mantsekev
28 goals in 59 games, 2 penalty misses and you are all calling for his head. Now he is gone.
ASAMOAH_GYAN
Baas (Alvin) @YoungDrCream
I feel like talking about ASAMOAH_GYAN today because Ghanaians love that home Boy!!!
thomas mlambo @thomasmlambo
Asamoah gyan, says he's tired of being mocked for missing penalties, and has quit from international football, is Ghana better or worse off?
gilbertosilver @gunnerblog
Not surprised has retired from international duties. He retired from top level domestic football months ago.
BBCAfricaHaveYourSay @BBCAfricaHYS
RT @bbcfarayi: #
Ghana are a better team with K.P. Boateng and on board. True or false?
Twi Teacher @Twi_teacher
Join the FB Group, to Sign the petition to get @Asamoah_Gyan back in the Black Stars team facebook.com/groups/3461904…
6h Lydia Forson @lydiaforson
retires from international football. I hope now people understand that these boys are under no obligation to play for Ghana.
Bang! '@ndamoah: AG is such a popular grouping of alphabets in GH: for Attorney General, Accountant General, Auditor General, .'
Emmanuel Frimpong @Frimpong26AFC
Ghana should be proud we got A striker like @ASAMOAH_GYAN..Let all be honest without him we have no good strikers Every1 Misses penalties even Messi