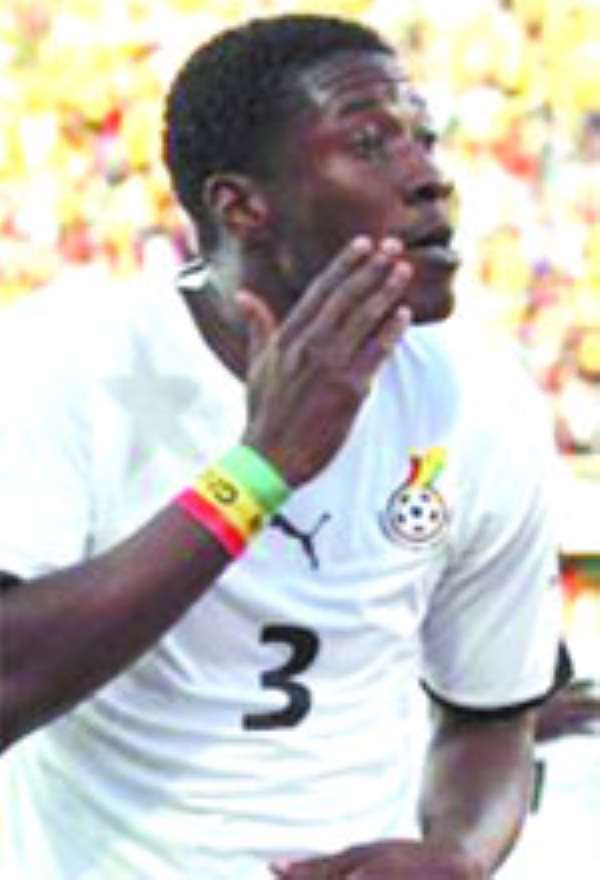 Asamoah Gyan, favourite
After 'striking' past fellow Ghanaian Dede  Ayew, Didier Drogba, Samuel Eto'o and Yahaya Toure to emerge BBC's Africa player of the year, Asamoah Gyan says  he will continue to dance after scoring.
In a post-Award interview on BBC last Saturday, the striker revealed that: 'I have realized that my dancing makes the fans happy, and so I will continue to dance after scoring.'
Gyan attributed his success in the English Premier League to the unwavering support he receives from the fans, saying 'When you realize that people applaud to what you are doing, it gives you the encouragement to go the extra mile.
'The fans have been wonderful, they cheer you on to do what you know best, I really appreciate their support,' Gyan added. He noted that towering above his contenders came as a surprise to him considering their caliber and pedigree.
The Sunderland striker paid glowing tribute to Chelsea's Drogba for playing a major role in his career.'Things went sour during and after the 2008 Cup of Nations in Ghana. Drogba told me to put the setback behind me, strive to get to the top, and that I would become one of the greatest strikers in the world in sometime to come.
'I really thank Drogba for his kind words, what he told me some years back has come to fruition, and if he is listening to me, I want to say a big thanks,' added Gyan.
In a related development, Gyan's play mate John Mensah expressed joy about the striker's award noting, 'He is a tough character, he deserves it and am happy for him.'
The search for BBC African Footballer of the Year 2010 began on 15 November when fans were given a chance to choose their African football hero from a shortlist selected by experts from each of the continent's 52 countries.…proclaims Asamoah Gyan after emerging BBC best