Qatar's World Cup bid inspires quality education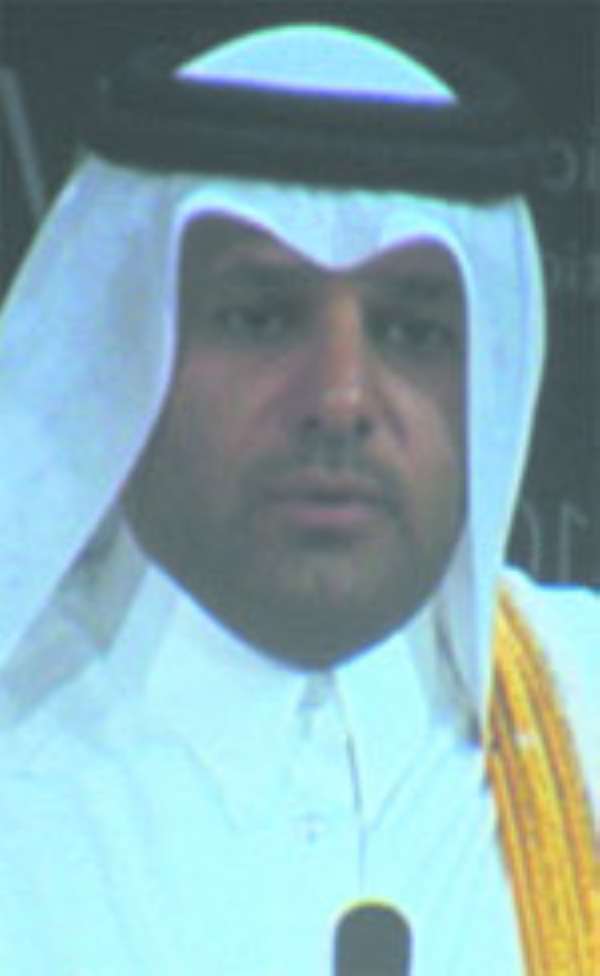 Dr. Sheikh Abdulla bin Ali Al-Thani, Chairman for WISE
THE CHAIRMAN of the World Innovative Summit for Education (WISE), Dr. Sheikh Abdulla bin Ali Al-Thani has expressed that Qatar's successful bid to host the 2022 World Cup has inspired them to re-dedicate their energies towards achieving the highest possible quality education for the youth in the world.
He indicated that even though the oil rich country has 12 years to host the coveted world tournament, work had already begun, not only in infrastructural investment, but also education and the youth.
For this reason, Dr. Al-Thani appealed to the media, both home and abroad, to use their
influences to attract people into the debate of mobilizing resources towards achieving that goal.
He was addressing the opening session of the 2010 WISE event, which is on-going in Doha.
WISE is a global, groundbreaking collaborative initiative established by the Qatar Foundation, under the patronage of Her Highness Sheikha Mozah Bint Nasser Al-Missned, and it seeks to monitor and contribute to 21st century challenges and their impact on education.
The Qatar Foundation was founded in 1995 by a decree of His Highness Sheikh Hamad Bin Khalifa Al Thani, Emir of Qatar. It is a non-profit organization which focuses on education, scientific research and community development.
The three-day summit has brought together about 1,200 participants from all over the world, including local and foreign journalists, as compared to last year, which recorded 1,000 partakers.
Some Ghanaian delegates, who made it to the summit include Prof. Clifford Nii Boi Tagoe, former Vice Chancellor, University of Ghana, Prof. Jane Naana Opoku-Agyemang, Vice Chancellor, University of Cape Coast and Akumaa Mama Zimbi, who was awarded a $20,000 by the Qatar Foundation (QF) in Doha last year, to support her Widows Alliance Network for Sustainable Economic Development (WANE) initiative.
This year's event focuses strictly on the theme 'Improving education systems and Exploring innovative trends.'
'By this, we suggest that we should both improve our legacy through incremental change and seek transformational change, which will offer new possibilities,' Dr. Al-Thani said.
According to him, the Qatar Foundation has been pursuing its human development mission for the past 15 years in Qatar, the Arab world and internationally, adding 'we have always believed in drawing upon existing experiences and so it seemed natural for us to gather expertise from around the world and focus it on one of the most critical issues of our time-building the future of education, because it means building our future world.'
Moreover, the Chairman explained that 'our aspiration is to bring together multiple stakeholders and to connect theory with practice, because this kind of collaboration is critical in facing such complex issues.
From the onset, WISE has taken am action-oriented approach which produces solutions that can be adopted and adapted.'
He said due to the pressing needs of innovative initiatives, Her Highness had cautioned that the summit ought to go beyond an annual summit to action-packed.
A former Algerian Foreign Minister and veteran United Nations envoy, Lakhdar Brahimi, also noted that 'when dealing with a new generation of conflicts around the world and trying to help a country establish and consolidate peace after conflict, education is always a key component of any peace process.'
In a video conversation, the speaker of the United States House of Representatives, Nancy Pelosi emphasized that since its inception, WISE had understood that knowledge is the foundation of personal access, strong communities, thriving economies and peace, prosperity and progress for all nations.
And so, it is intended to unite technology with 'our humanity and to ensure that our newest technologies advance our most cherished values in the 21st century.'