January 26, 2010
|
Sports News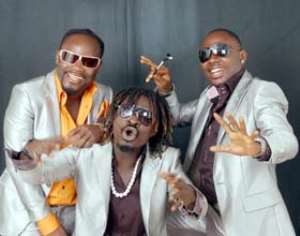 TOP GHANAIAN music stars last Saturday staged a solidarity concert at Alliance Française in Accra to raise funds to assist Haiti.
The event, which was organised by Friends for Haiti, Ghana and the Red Cross, Ghana, in collaboration with Creative Storm, witnessed live performances from seasoned Ghanaian music stars.
Artistes who performed at the event included Wanlov Kubolor, Praye, Becca, Atongo Zimba, Wutah, Kojo Antwi, Gyedu Blay Ambolley, KSM, and a host of others.
Former BBC correspondent, Kweku Sakyi-Addo, who has visited and written about Haiti in the international media, recalled some of his experiences there.
During their stage performances, the stars encouraged the audience to contribute generously to support victims of the Haiti earthquake.
Wanlov Kubolor and Kofi Blankson Ocansey, members of the Friends for Haiti, Ghana, said the event was the first of month-long activities to raise funds for Haiti.
The Haitian Ambassador in Benin, Jean Especa, who attended the event with some members of the Haitian community in Ghana, was grateful to the organisers of the event and all who have tried to help Haiti since the earthquake disaster on January 12.
The Ambassador and the Haitians were joined on stage by all the artistes and members of Friends of Haiti to sing 'Haiti don't worry, everything is gonna be alright'.
Haiti became the world's first black-led republic and the first independent Caribbean state when it threw off French colonial control and slavery in a series of wars in the early 19th century.
A 7.0-magnitude quake, Haiti's worst in two centuries, struck the country last week. President Rene Preval has been quoted as saying that more than 100,000 Haitians had died.
The Red Cross also says over three million people have been affected by the quake. 

 By George Clifford Owusu