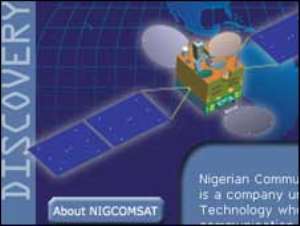 North Korea has announced that it is preparing to launch a rocket carrying a communications satellite, but without giving an indication of a date.
It said the launch would mark a great step forward for the communist state.
Correspondents say the statement is Pyongyang's clearest reference yet to what neighbours believe may be the imminent test of a long-range missile.
When it tested the short-range Taepodong-1 missile in 1998, it claimed to have put a satellite in orbit.
"Full-scale preparations are under way to launch a rocket Unha-2 to put communication satellite Kwangmyongsong-2 into orbit," said the national space committee in a statement carried on the official Korean Central News Agency (KCNA).
"When this satellite is successfully launched, our space technology will make a great step forward toward becoming an economically strong country," it said.
The launch is planned from Hwadae in the northeast of the country, which is believed to be the site of North Korea's longest-range missile, Taepodong-2.
There are fears that the Taepodong-2 missile, with a theoretical range of 6,700 km (4,200 miles), could be used to target the US state of Alaska.
But when the Taepodong-2 was last tested in 2006, it exploded within a minute.
Nuclear disarmament talks involving the United States, China, Russia, Japan, South Korea and North Korea are currently stalled.
Relations between North and South Korea are at a new low after the North scrapped several peace agreements and the South appointed a hard-line unification minister.
On a trip to Asia last week, the new US Secretary of State Hilary Clinton warned North Korea against any rash moves.