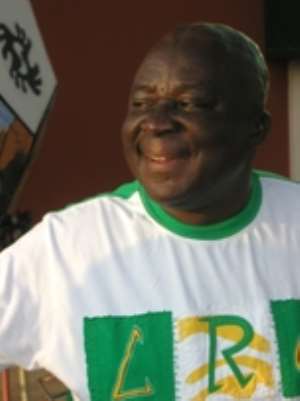 AFRANIE HOLDS THE KEY Ghana's Under-17 team, the Black Starlets, have a difficult assignment on Saturday against Gambia in the return last round Africa Under-17 Championship in Bakau.
The Starlets have a 3-1 lead from the first leg and are seeking a double over their West African neighbours youth football.
Last month, Ghana's Under-20 team kicked out their Gambian counterparts in the Africa Youth Championship.
Starlets head coach, Emmanuel Kwesi Afranie, claims his side is well psyched up for the task ahead.
"This is difficult for the Boys but that is why we played against tall and strong teams to toughen them and so we can't be bullied," Afranie told Ghanasoccernet.com
" We saw them play here and we know what they can't do. They look tall and their ages frighten one but that's not important. We need to win."
The silver winning coach at the 1997 Fifa Under-17 World Cup in Egypt is optimistic he will win the tactical battle.
" I never play a defensive game in my life because it brings pressure at the back and if the referee is unfair, you can conceed a penalty."
The winner with a better aggregate result will progress to the finals in Algeria next year.
For more Ghana football news visit www.ghanasoccernet.com