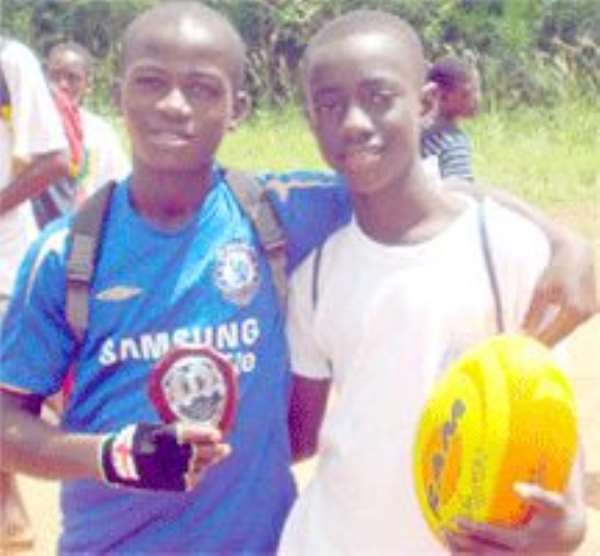 Ghana's Little Golden Stars, the national U-12 rugby team, returned home last week after putting up an impressive performance in this year's Tour Aid Cup hosted in the United Kingdom (UK).
The tournament which is organised annually by Tour Aid, a charity organisation based in the UK, is aimed at bringing children from deprived countries around the globe to play in a rugby tournament in the UK.
This year's tournament was sponsored by Tullow Oil, with teams representing less-endowed countries including Ghana, India, Cote d'Ivoire, Madagascar, Namibia, Pakistan, Tanzania, Trinidad and Tobago and Uganda.
The President of the Ghana Rugby Association, Gifty Annan Myers, who accompanied the Ghanaian contingent, told the Graphic Sports that the boys were the future team of Ghana that could make the country proud in international tournaments.
The team, which was selected from schools in deprived areas such as Kotobabi, Nima, Mamobi and Abeka in Accra, travelled to the UK to play as part of a school development programme organised by Tour Aid.
She said though they placed fourth in the tournament, the team put up a spirited performance that won them admiration from all the other participating countries, and added that despite the intimidating physique of the other participating schools, the Ghanaian team performed excellently.
She noted that as a result of the team's performance, the headteacher of Danes Hill School, the host school of the tournament, will visit the various schools of the Ghanaian players to see how best they can collaborate and assist those schools.
The skipper of the team, Razak Seidu, who won the best player trophy said he was elated to have participated in the tournament since it gave them the opportunity to interact with some rugby personalities.
He said the trip also made it possible for them to establish contacts with their hosts' parents who have promised to pay their school fees and provide other educational facilities needed to promote a better future for them.
Story by Peter Sarbah