Ghana`s hosting of CAN 2008 is a blessing- Evangelist Tetteh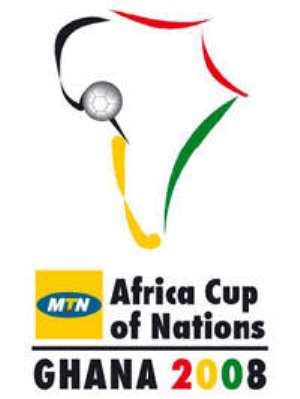 Dr. Lawrence Tetteh, a renowned Evangelist has called on Ghanaians and the Black Stars to acknowledge that hosting of the CAN 2008 tournament had won the nation lots of international respect which could be used to harness development.
"The tournament has done the nation great public relations work and is an international achievement, which the country should be proud of," he noted.
Speaking to the GNA in an interview Dr. Tetteh said the unity and love that the various ethnic and religious groups had demonstrated was worthy of emulation, especially among politicians in this election year.
Dr. Tetteh said the fact that Ghanaians from different political persuasion, ethnic, economic and social backgrounds and languages buried their differences and came together to support the Black Stars was an attitude that must be encouraged.
"I wish to use this opportunity even though sad as it is, to congratulate our gallant Black Stars and to commend them for their efforts. My commendation also goes to the technical team headed by Coach Le Roy, the GFA, LOC, Supporters and Ghanaians in general", he said.
He said the country should see the defeat as "an opportunity to reflect on our weakness and short-comings and improve upon our performances in subsequent tournaments ahead."
"Contrary to popular notions that defeat held: pain, disappointment and frustrations, defeat/failure also has its positive sides", he added and called on Ghanaians to continue to cheer the stars up to at least pick up the bronze medal.
"The playing body, management, technical team and all concerned in the administration of football in the country must begin the process of analyzing whatever contributed to our defeat to the Cameroonians and ensure that we did not repeat the mistakes".
He urged the GFA to maintain the current crop of players, although subject to changes, so that the love and unity that had been shown so far could be sustained adding, "It is only in unity that there is strength".