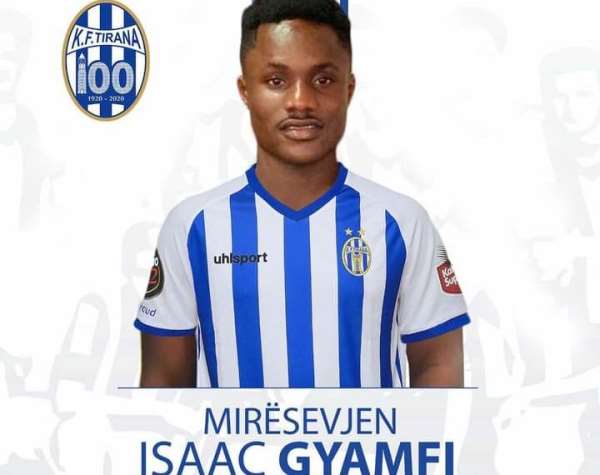 Modernghana Sports can report that KF Tirana has wrapped up the signing of Ghanaian youngster Isaac Gyamfi in the ongoing summer transfer window.
The club emerged as Champions of the Albanian top-flight league at the end of the 2019/2020 football season. Ahead of the new season, they are determined to defender the title and also fight for trophies in the other competitions.
In line with that, they have stayed busy in the ongoing transfer window. Following successful talks, KF Tirana has today announced that they have signed former Ghana U-17 midfielder Isaac Gyamfi.
"Tirana Football Club announces the approach of player Isaac Gyamfi. The central midfielder has reached an agreement with President Halili and is already part of the white and blues for the new season. Immediately after signing the contract, the 20-year-old will be placed under the orders of coach Egbo, training together with the team", a statement from KF Tirana has said today.
Isaac Gyamfi becomes the third Ghanaian player the Albanian club has signed this week. The others are attackers Derrick Sasraku and Ibrahim Sulley.