Otto Pfister Single Out Starlets '91 Team As The Most Talented Team He Has Ever Coached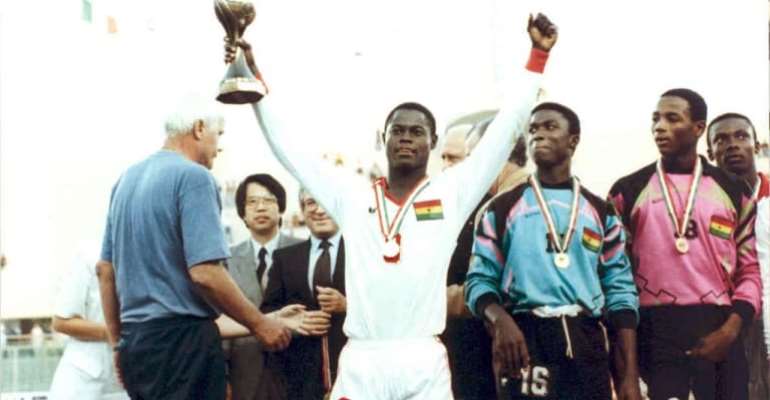 Otto Pfister has singled out Ghana's 1991 squad as the most talented squad he has ever coached on the African continent.
The 82-year-old German gaffer has coached several African teams including Ghana, Cameroon, Togo and others.
He has also managed Egyptian giants, Zamalek, winning five trophies in his three years in charge.
But Pfister has identified the Ghana Black Starlets squad of 1991, with whom he won the 1991 FIFA U-17 World Cup, as the most talented team he's ever coached.
"The most talented team for me was the Starlets 91 side," he told Citi TV in an interview.
"They were such a talented team. We had the likes of Sammy Kuffuor, who like Tony Yeboah became a legend in the German Bundesliga.
"We had Mohammed Gargo, Alexander Opoku and Nii Odartey Lamptey," he added.
Otto Pfister led the Black Stars to the 1992 Africa Cup of Nations (Afcon) in Senegal but lost the finals to Ivory Coast on penalties.